Many of us are familiar with hurricanes and the disaster they cause. This last season brought some of the worst storms ever seen, and the trend indicates more will be coming.
Not only should we be concerned with the devastation this will have on the human population, but we must turn our attention to other species as well.
So when you see this video, don't be so surprised.
Yes, that's right. For the sole purpose of science, researchers put lizards on a leaf blower and tried to kick them off. Turns out they are pretty good at riding along.
But, why would scientists torture innocent lizards?
Well, they really didn't. As it seems, lizards are remarkably talented at staying put when necessary, even during high force wind events, such as a hurricane. Scientists had an incredibly hard time knocking the lizards off (and if they did fall off, there was padding in place to keep them safe).
Biologist Colin Donihue, after recently visiting small islands in the Caribbean and studying the anole lizard, was given a remarkable opportunity.
Not long after his team's departure, two hurricanes hit the islands, both with wind speeds clocked above 200 kilometers per hour.
The team returned as soon as the coast was clear, and examined the lizards present immediately after the devastating storms.
What they found was interesting. After a quick examination, it was noted that the lizards most present after the storm had larger toepads, longer forelimbs, and shorter hind limbs than what was measured before the storm.
This gave the team from Harvard an idea. Could they replicate a hurricane like experience under a controlled setting and actually show if these traits are favorable? Since I have already shown you the video…. the answer is yes, they could.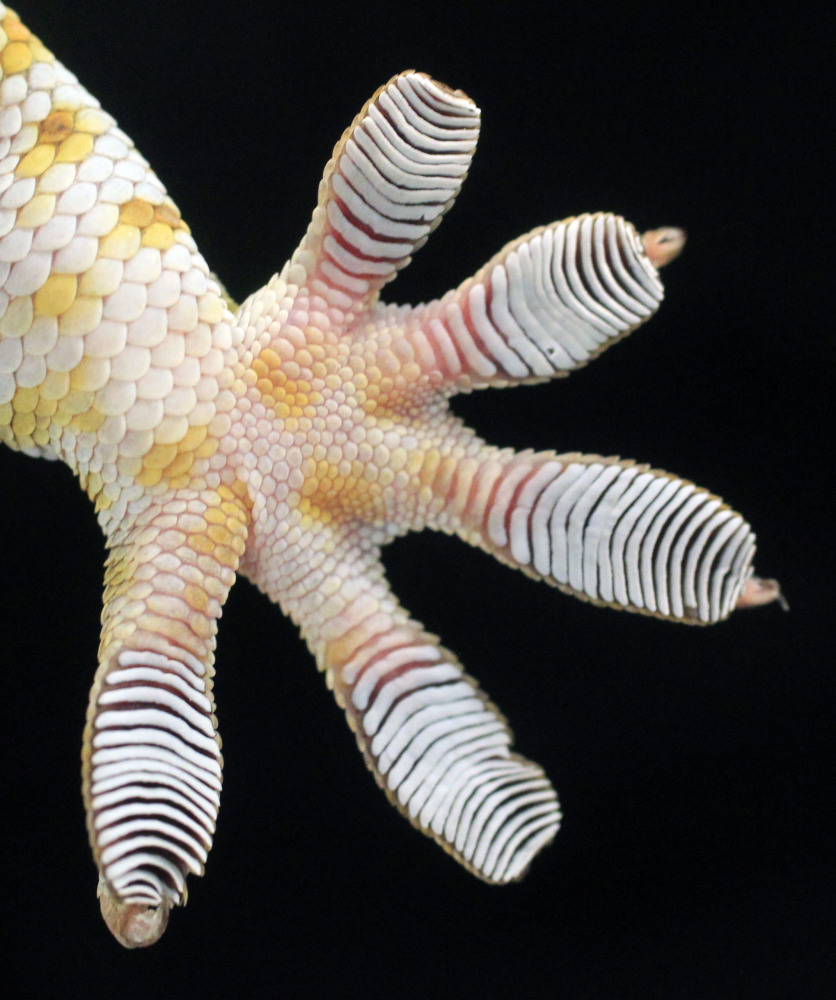 It is thought that these traits allow lizards who live in such a climate to latch onto branches in small bushes and hold on for dear life until the storm has passed.
What makes this particular study so unique, is the chance to study a population before a large event, and immediately after. The scientists were able to directly measure the difference between the species and discover what sort of traits enhanced survival. This allows a direct measurement of natural selection, the idea of how evolution works.
While there many other possibilities besides a hurricane that could drive a lizard to have larger toepads or shorter hind limbs, the natural selection process is still present.
More importantly, this small study could provide a glance into how climate change affects species. With the heating of the oceans due to astronomically high temperatures, weather patterns change dramatically. This includes the frequency of large scale storms such as hurricanes.
With hurricanes becoming more common in the tropical areas, such as the Caribbean, this forces animals such as the anol lizard to either adapt or suffer. While it seems this remarkable lizard has developed a method to out ride the storms, and probably give them a severe advantage at rodeos if given the chance, much yet is to be discovered as to how well species adapt with the increasing temperatures, ocean acidification, and frequency of severe weather patterns.
Thank you for reading this fun, quick blog!
If you have any questions, comments, concerns, or suggestions, please email us directly or post a comment below. You can also reach out to us on Facebook and Twitter.
And as always, be curious and stay mindful!
Sources:
https://www.nature.com/articles/d41586-018-05822-6 (original video source)
Featured Image- https://www.youtube.com/watch?v=Dx3xgSBjbzk